Six days down and two to go. The eight-day Passover holiday is nearly over and we've run through our cookies and our brownies and our sponge cakes. Time to make macaroons. I grew up thinking of macaroons (as opposed to the French macaron) as Passover cookies. My mother would buy a couple of cans of macaroons (one coconut, one chocolate… and yes, I said cans) every year with her Passover groceries. Even today, when the Passover food displays appear in the grocery store, the predominant sweet lining the shelves is macaroons. And then — they disappear. Poof!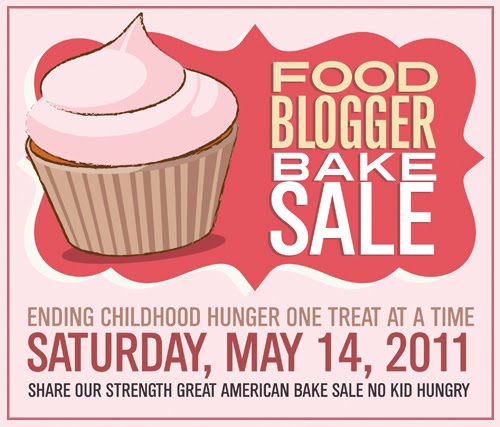 There's no rational reason for that, of course. Macaroons can be enjoyed all year-round, and flavored to suit your tastes and the season. They're also entirely gluten-free. My adult tastebuds were asking for something a little different, this year – a little fresher and less cloying. My eyes landed on a pile of fresh limes I'd just bought, and I thought, "Aha! What's a more natural pairing with coconut, than lime?" And so, the Coconut Lime Macaroon was born: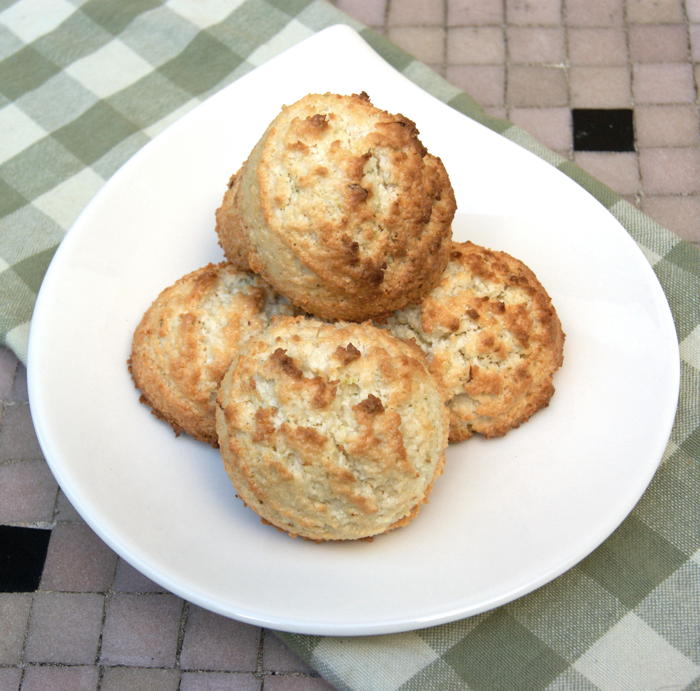 Coconut Lime Macaroons
(Makes 20-24 large-ish cookies)
Ingredients:
4 large egg whites
pinch of salt
1-1/4 cups sugar
8 oz. (by weight) fine almond meal
7 oz. (by weight) unsweetened dried coconut
Grated zest and juice of 1 large (or 2 smaller) limes
Preparation:
Preheat the oven to 350º F. Prepare 2 cookie sheets by either lining with parchment paper or silicone liners.
In a large glass or metal bowl, beat the egg whites and salt until stiff. While continuing to beat, add the sugar in 4 parts.
Fold in the almond meal, coconut, and lime zest and juice, continuing to fold until everything is completely incorporated. There should be no streaks of whites and you should have a very thick, scoopable batter.
Mound by tablespoonfuls (I used a scoop 2" across) onto the prepared pans, about 1/2″ apart, and bake for 18-20 minutes.
Allow to cool completely on the pans.
Notes:
If you can't find unsweetened dried coconut (got mine at Whole Foods in the nut/snack aisle), you can use the usual sweetened coconut that you find in the baking section of your grocery store. Just reduce the sugar to between 3/4 cup – 1 cup. I think this makes the macaroons less cloyingly sweet and you don't have big shreds of coconut to deal with. Your choice.
No almond meal? Just weigh out 8 oz. of blanched almonds and run them through the food processor until they're finally ground. No need to sift as you might for French macarons.
The lime really enhances the flavor of the almond and coconut, while at the same time cutting the sweetness a bit and adding a fresh note.
These Coconut Lime Macaroons are such a hit around here (my husband said they were the best I've ever made), that I'm adding them to the roster of treats I'm making for our National Food Bloggers Bake Sale, benefiting Share Our Strength / No Kid Hungry.
If you're in the South Florida / Miami area on May 14th, I hope you'll come out and join me and our roster of fabulous South Florida food bloggers and baking talent, at Fairchild Tropical Botanic Garden – one of my favorite spots on Earth! We'll have wonderful treats, both sweet and savory, and an incredible Raffle – all to raise money to feed hungry children here in the U.S. Click here to get more information or to donate.